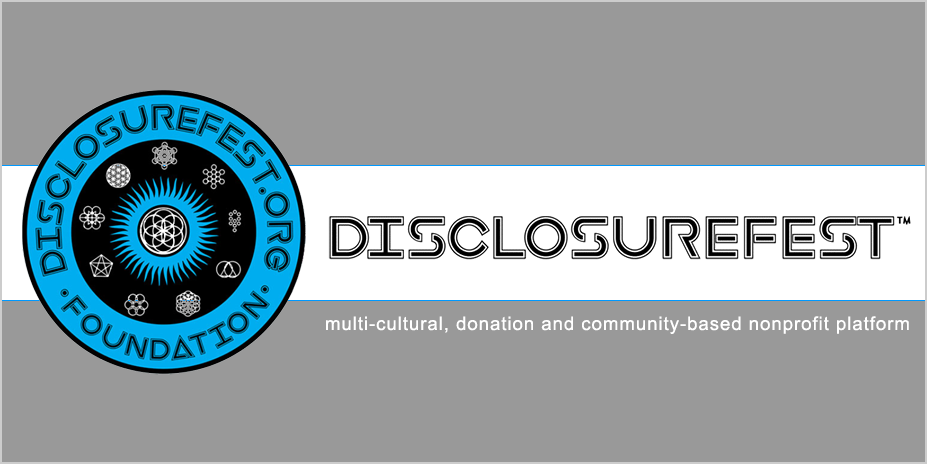 A 100% Donation-based annual mindful mass meditation, yoga, music and arts festival in Los Angeles,  which brings the world community together with a global live-streamed mass meditation.
This is a day filled with music, speakers, workshops, yoga, visionary and influential art, healing tents and vegan food to promote a healthy and compassionate lifestyle and help our community live a more enlightened life path.

The Feed Our Souls Initiative is a plant-based kitchen and workshop event which brings together conscious volunteers and organizations to provide free  vegan food, showers, clothes, counseling, and meditation to help with life-saving resources, and to raise awareness to the vulnerable house-less population in Los Angeles. At a time when we are separated, DisclosureFest™ Foundation feels called to be of service and continue to reach out to our community.

DisclosureFest™ Foundation and our partner Heal the Bay have teamed up for the "Nothin' But Sand" Beach Cleanup Initiative, an opportunity to show up, volunteer time, make an impact and help save our beaches and marine life in a socially engaging atmosphere of like-minded, conscious people.

DisclosureFest™ Foundation's ongoing tree planting and forest restoration events with our proud partner TreePeople, bring together like-minded volunteers. We help plant native trees, water and preserve their environment by removing invasive species and clearing debris in our surrounding cities and mountains to ensure their long term survival. Our volunteers co-create cleaner air, waterways, and a safe, healthy habitat for our wildlife.

DisclosureFest™ Foundation hosts monthly events in schools and other youth programs in our cities and brings sustainability and composting workshops, yoga, meditation, sound healing, sacred geometry and mathematics, as well as other conscious teachings to our local youth. Imagine a child coming home and teaching their parents about sustainability, the environment, and other mindful, conscious awareness.

DisclosureFest™ Foundation hosts vegan kitchen and workshop events with our partners Project Alma and The Wave Movement to create inter-generational connections. It helps to heal ancestral traumas, by facilitating a mind, body, and soul dialogue with our elders living in senior and convalescent homes in our communities.